Glymed Plus
Glymed Plus is a renowned leader in the skincare industry that provides a result oriented level of treatment. Products and treatments combine technologically advanced ingredients with certified organic botanicals to produce amazing skin results. These innovative ingredients repair and heal the skin at a cellular level, improving the firmness and elasticity of the skin, eliminating redness, and clearing out excess oil and harmful bacteria.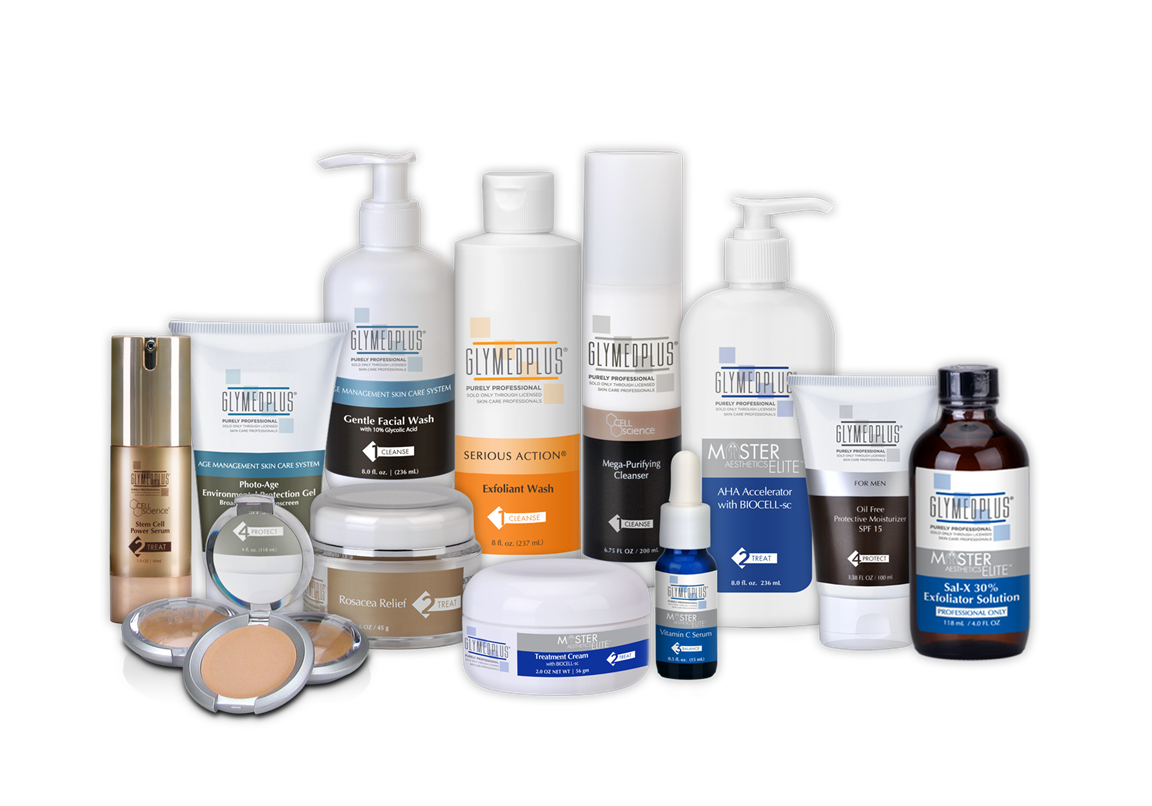 NeoStrata
A passion for Skincare. Proven by Science.
NeoStrata is scientifically advanced, clinically proven skincare recommended to visibly resurface, restore and refine your skin. You will look and feel beautiful as you see a noticeable, dramatic change in your skin.

NeoStrata has been proven effective across a wide variety of skin types and skin conditions including photoaging, rosacea, hyperpigmentation, severe dryness and acne.